Twitter Activity Soars in Last Quarter of 2018
Dec. 13, 2018
By Mohsina Yusuf
Fall was a busy time on Twitter for Emory Radiology. Between October 1 and December 11, Emory Radiology received 137.3 thousand impressions over the 72-day period. Twitter impressions are the total number times the tweet was seen. This includes the times it appears on followers' timelines, in a Twitter search, or as a result of someone liking the tweet.
In October alone, Emory Radiology had 45 thousand impressions and 2,556 profile visits, plus it gained 76 new followers. The month of November saw 82.9 thousand tweet impressions, 3,716 profile visits, and 71 new followers. So far in the first 11 days of December, Emory Radiology had 9,214 impressions, 786 profile visits, and 7 new followers.
The top tweet during this period featured the new Emory Radiology Annual Report: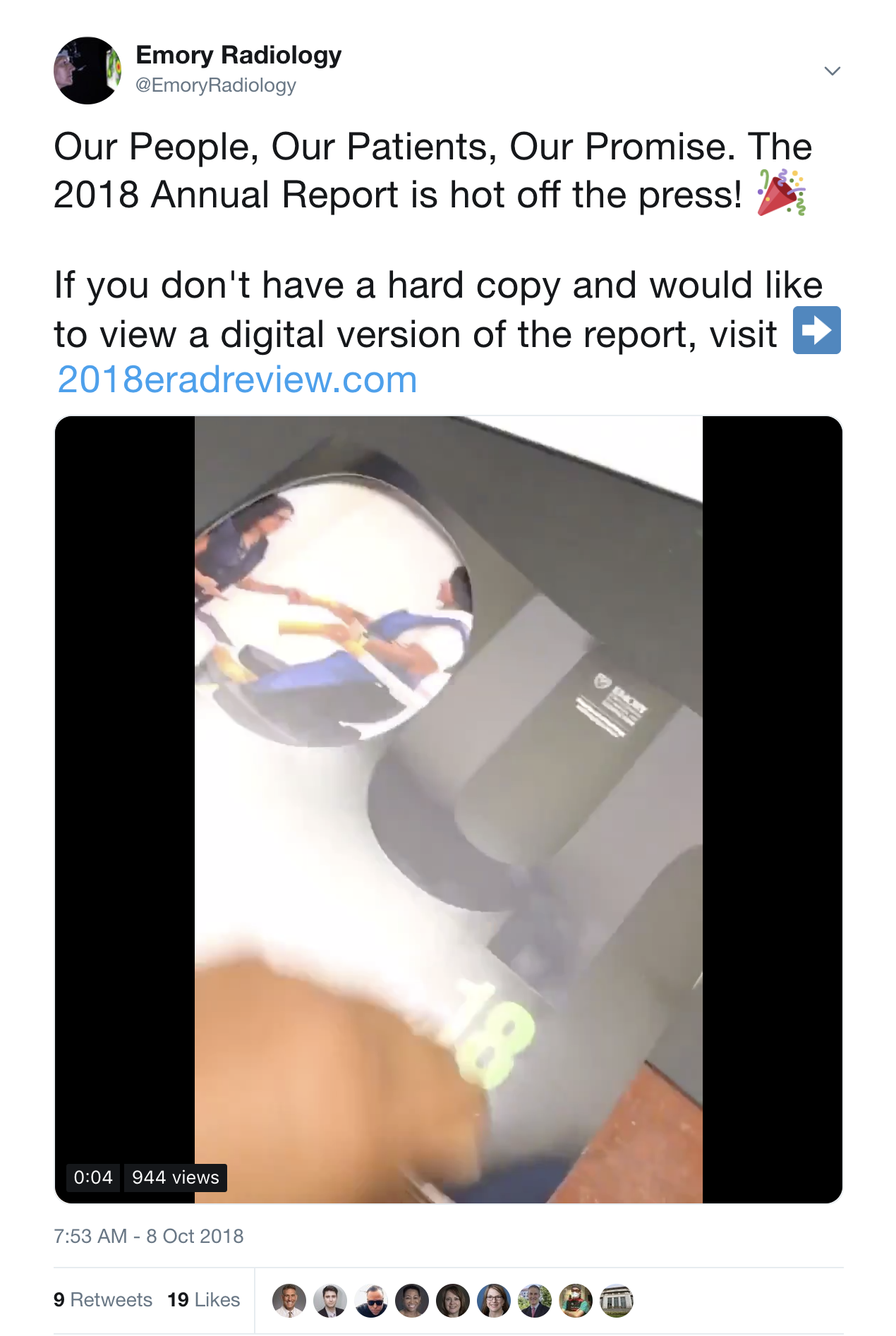 It had 5,485 impressions, 126 engagements, and a 2.3% engagement rate. It was also the top tweet in October with 9 retweets and 19 likes.
The top tweet in November also came from the Annual Report: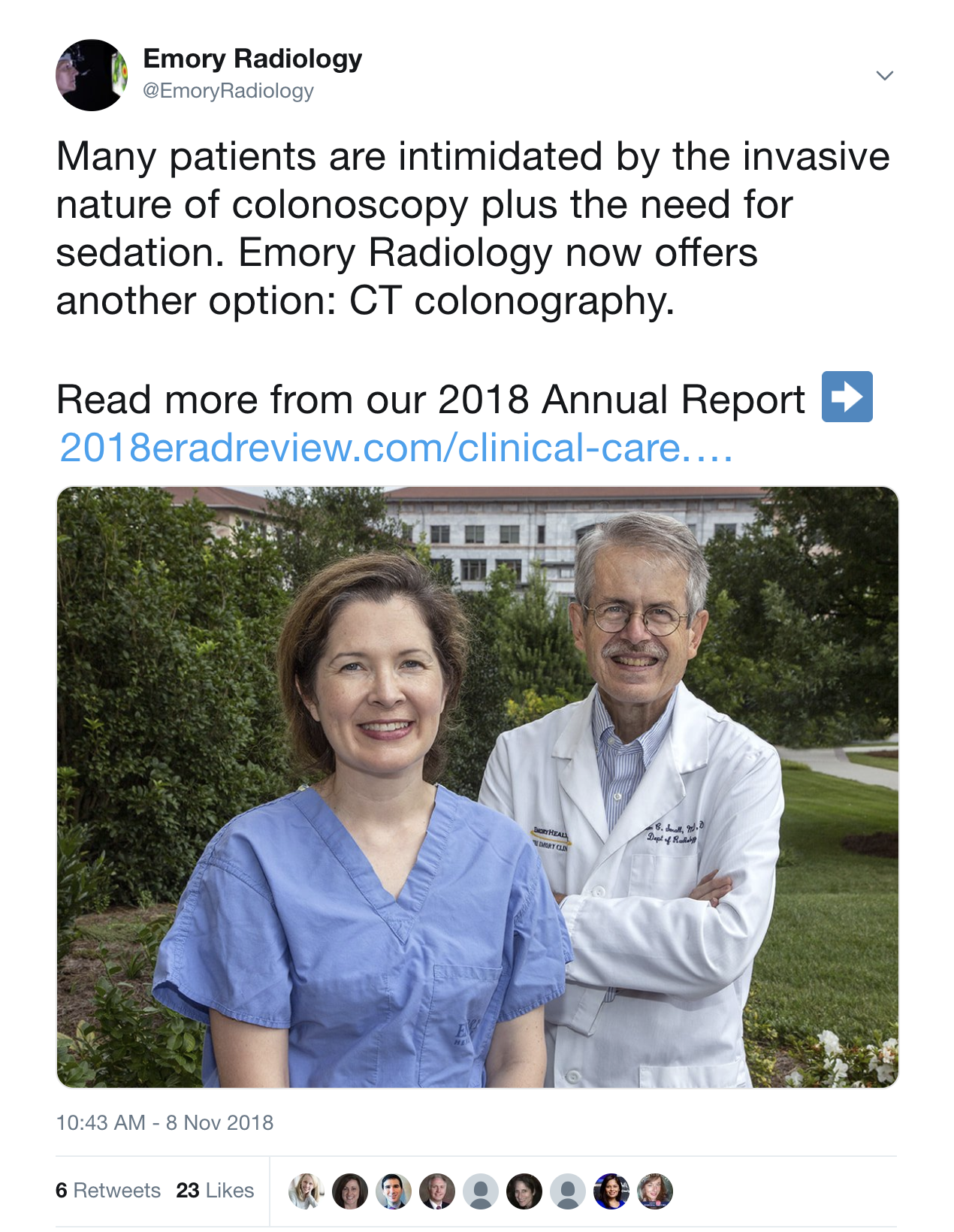 It received 6 retweets and 23 likes. 
For Twitter assistance or additional information, please contact Mohsina Yusuf (mohsinayusuf@emory.edu).