Caught in the Act... of Service Excellence
Dec. 3, 2014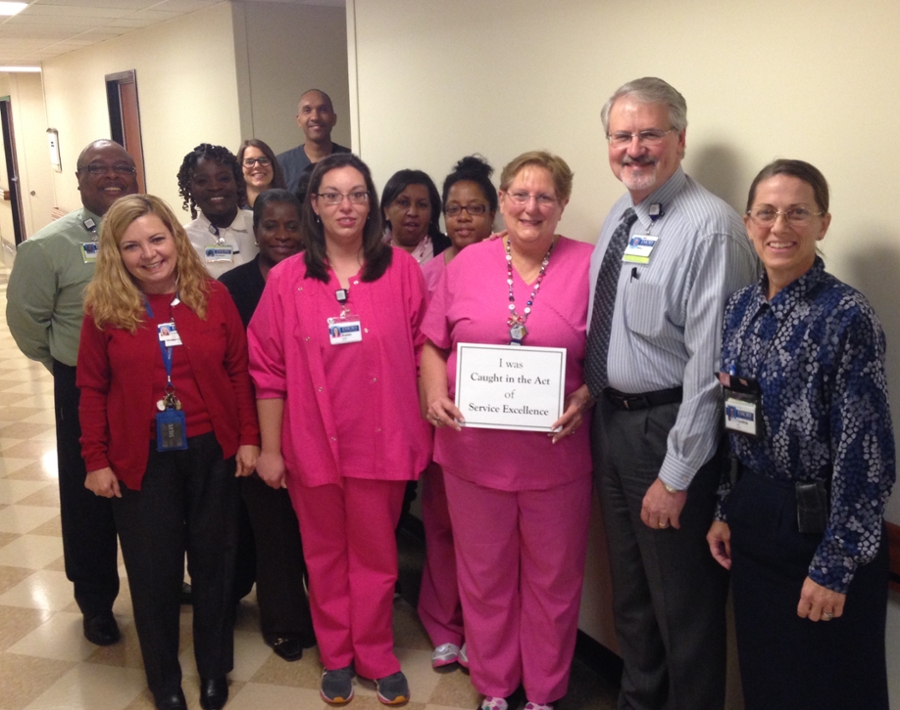 The Caught in the Act program is designed to recognize noticeable acts of service excellence for which an individual or a team goes out of their way to exceed the expectations of a customer (internal or external).
Pamela Goldblatt, registry mammography tech II at EUHM, has been positively mentioned by patients in Press Ganey over 50 times since January of this year. According to one Press Ganey comment from late October, Pam was the technician for a patient's annual mammogram. The patient expressed her gratitude that Pam was knowledgeable about the procedure by explaining everything in detail "from the changes implemented for undressing to how the machine would operate." Pam continued to provide outstanding service as she expressed compassion for the patient's comfort all while maintaining professionalism in obtaining accurate images. Another patient made the comment in Press Ganey that "My technician, Pam Goldblatt, was exceptional! Shared information, explained everything, very concerned with my comfort and understanding." Additionally, a customer noted that they thought "Pam was very gentle, warm and friendly. She helped to relax me – Great asset to the team."
All of the numerous comments were as heartfelt and appreciative as the ones outlined above. Because of her proficient care delivery, communication, courtesy and ability to exceed patient expectations, Pam is a prime example of providing service excellence to our patients.
Remember, if you catch anyone in the act of service excellence, please tell us the story by following this link to our short and simple online submission form.