Professional Development Program Graduation
Dec. 5, 2014
The Learning Services team of Emory University recently celebrated the Professional Development Program graduation. The graduation included three of our Radiology staff members: Ursula Jean-Baptiste, Senior Administrative Assistant, Carol Dowdle, Academic Support Specialist and Laura Benson, Physician Services Coordinator.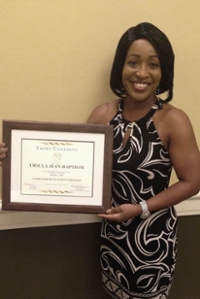 Ursula completed the Supervisor Development Program. This program provides supervisors and new managers with opportunities to gain skills and enhance those assets that support Emory's strategic vision and their department.
Carol (Mentee) completed the Mentor Emory Program. The goal of the Mentor Program is to enhance the development of individual through a paired relationship with their mentor. Carol is stands with her mentor, Beth Holloway (Cardiology).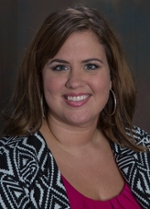 Laura completed the Emerging Leaders Program. The program provides training for Emory's mid-level leaders to help them prepare for more strategic roles within the University.
The goal of these programs is to challenge and stretch the participants to uncover their potential and begin the journey of professional enrichment at Emory. The Professional Development Programs include management development, administrative development and human resources certification.
Congratulations!