Merrill's Award
Oct. 3, 2014
The Merrill's Committee is pleased to announce the Award winners for July and August!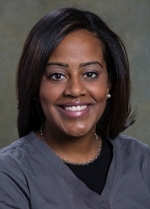 July Winner
Nicole Foster

Nicole is a diagnostic technologist at EUHM. The winning ankle exam involved a severely injured patient, and demonstrated superb image quality factors. Being able to deliver excellent patient care and value in spite of difficult circumstances is one thing that distinguishes our outstanding Emory technologists from the rest! Nicole's demonstration of these qualities have earned her this well deserved award. Please join us in congratulating Nicole!
---
---
August Winners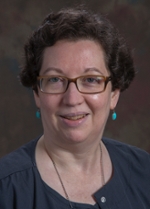 Donna Dalton                            

and  Joseph Edokpayi
Donna and Joseph received tying scores in a close competition with 33 exams submitted this month! Donna is a technologist in WCI, and her 1 View Lateral T-spine image featured a beautiful breathing technique. Joseph, an EUHM technologist, performed an excellent portable KUB under complicated circumstances. His colleague Kyong Park nominated his exam for the award.