Fellows and Residents Bid Farewell
Aug. 4, 2015

This summer, we bid farewell to graduating fellows and residents at the annual end of the year celebration. At the event, awards were given to faculty, fellows and residents for their dedication to the Department of Radiology and Imaging Sciences. We wish them the best in their future endeavors.
Teacher and Fellow of the Year
Each year the residents vote to select a Teacher of the Year and Fellow of the Year. This year's recipients are honored for their knowledge and willingness to take the extra time to work with the residents around the clock.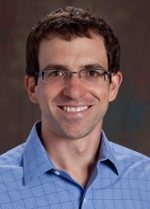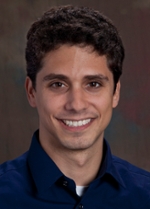 Teacher of the Year: Travis Henry, MD                    Fellow of the Year: Peter Harri, MD
Resident/Fellow Research Award
The purpose of the RSNA Research and Education Foundation Roentgen Resident/Fellow Research Award is to recognize and encourage outstanding residents and fellows in radiologic research. These individuals are chosen based on their education and involvement in various research activities.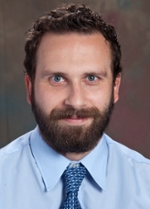 Adam Prater, MD
Patrick Mullen Memorial Award
The Patrick Mullen Award is selected by secret ballot from the third and fourth year residents. This is an award to honor former resident Patrick Mullen, who, after a life-changing accident, overcame several obstacles to return to medicine as a radiologist.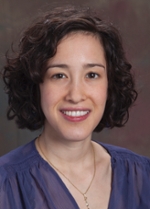 Eleza Golden, MD
Adopt-a-Resident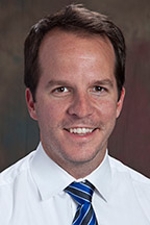 Thomas Loehfelm received the Adopt-a-Resident grant to develop a tablet-computer application to facilitate the sharing of medical images for teaching purposes among faculty and residents at Emory and beyond. His proposal nicely fulfilled the major goals of an "Adopt" proposal: originality, value to the residency program, as well as significant value to the national radiology community as a whole.
---
Thank You Dr. Mullins

Serving as program director of a training program is no easy task and it is made even more arduous in today's environment with the ever changing regulations and guidelines. Mark Mullins, MD, PhD, however has served tirelessly as our Diagnostic Radiology Residency Program Director since 2008. Our residency program has thrived during his tenure.  Even through all the new curriculum changes, ACGME Milestones requirements, work hour restrictions, and changes to the board examination, Mark has taken the program to new heights. The Diagnostic Radiology Residency continues to be competitive and popular amongst medical students and Mark has continually set the bar high and recruited well (as evidenced by our amazing residency classes).  

Over 100 budding radiologists have been trained under his watch and I know all would say they could not have done it without his support and guidance. Luckily for us, Mark will be continuing on in a larger capacity in his role as Vice Chair of Education. He will continue to have a hand in training and educating our future radiologists, all the way from the medical student to the fellow level. Please join me in thanking Mark for all his dedication and commitment to the educational mission of the department.