Quality at Emory Healthcare Radiology
Aug. 4, 2015
The CR/DR Quality Committee was formed in 2011 to access and improve quality in general diagnostic radiology throughout the Emory system. The committee has worked on improving communication between technologists and radiologists by using tech notes, sticky notes, and specifying reasons for delays.  They have provided technologist education courses and have standardized protocols for:
Portable Chest:  Grids should be used on all portable chest exams (short axis grid for transverse, long axis grid for vertical), pt. as upright as possible, well collimated, heart penetrated, and sending of both standard and line enhanced images.
Shoulders:  AP internal/external and axillary.  If the axillary is not possible a "Y" scapula is acceptable as long as the technologist explains the situation in the notes.
Hips:  Non-ED patients (2 views) – AP Pelvis and Lateral hip (XTL or Frog as applicable).  ED patients (2 views)  – AP Hip and Lateral hip (XTL or Frog as applicable)
Markers: All right markers should be RED; all left markers should be BLUE.  Markers should have either initials or numbers (site specific)
Sequence Guidelines:

Images should appear in AP, OBL, LAT order regardless of acquisition order
Bilateral exams:   Group all RIGHTS together, then all LEFTS together

Hanging protocols:  All laterals (R and L) should be hung with the anterior part of the body facing the viewer's left.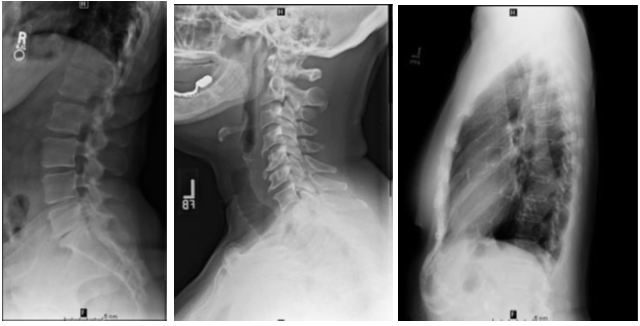 The current committee members are:
Eugene Berkowitz MD – Cardiothoracic Division Radiologist
Don Character  RT(R) – EUHM
Eric Edmondson RT(R) – TEC WCI
Aurora Marinescu  RT(R) - EUH
Jamie McKinley RT(R) – EJCH
Wilbert Pope RT(R) – ESJH
Ted Brzinski  RT(R) – Medical Imaging Program Faculty
Barbara Peck  RT(R) (QM) – Medical Imaging Program Clinical Coordinator