Caught in the Act of Service Excellence
June 22, 2017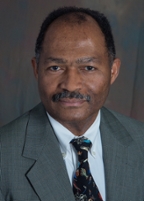 Irwin Best, MD, MBA, FACS, Assistant Professor of Radiology and Imaging Sciences
When an ICU patient required Code Blue intervention during an imaging procedure, Dr. Irwin Best stepped up. According to Linda Grant, MHA, RT (R) (CT), the imaging services manager who nominated Dr. Best, "There was a lot of chaos going on in the room with about 20-30 people, all trying to save the patient's life. During the chaos of this code, Dr. Best responded and when he was alerted that there was no IV access, he very calmly went to work to rectify that problem." The nomination details how Dr. Best didn't have the supplies he needed immediately available, so he quickly issued orders and organized team action. "Despite all of the motion and activity around him, Dr. Best remained completely calm and composed, and he never wavered in his determination to provide access." Dr. Best established the IV line, allowing the administration of multiple rounds of lifesaving medications alternating with chest compressions, to which there was no response until, finally, with one more round of medications and compressions, the patient rallied. "This patient was coded in GD for well over 15 minutes," Linda Grant wrote. "The patient survived this ordeal and I think in large part it was because Dr. Best provided much-needed IV access." She further noted, "I don't work with Dr. Best and I barely know him, although he does joke with me on occasion, but I was blown away by his commitment."

Congratulations, Dr. Best, for your life-saving commitment to service excellence!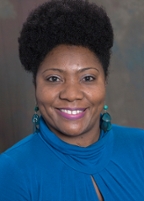 Inez Dupree, Imaging Workflow Specialist
"I want to tell you about an employee that you have that is a jewel," begins a grateful patient whose message Laura Benson, manager of clinic operations, included when nominating Inez Dupree. "She is the most pleasant, helpful person." Inez was Caught in the Act for going above and beyond in helping this patient who is being treated for brain melanoma and who lives in Johnson City, Tennessee. When scheduling for the patient's PET scan went awry, the patient said Inez "went to bat for me" and got the early morning appointment time the patient needed to make the five-hour trip to and from Emory easier and to better align with her doctor appointments. "Inez is great and I want y'all to know what a superb job she does," the patient wrote. "My husband and I have told many people back in our hometown of Johnson City TN about the special culture here at Emory ... even our Mountain States Medical Hospital has called us to interview us about our experiences here (at Emory)." Laura Benson highlights courtesy, efficiency, active engagement, anticipating needs, empowerment, and communication as just some of the Service Excellence Standards Inez upholds in her work.

Congratulations, Inez, for your outstanding commitment to patient care and service excellence!