Two Residents Win Grants for Training Innovation
April 14, 2017
Frederic Bertino, MD, and Patricia Balthazar, MD, each have been awarded Adopt-A-Resident grants to fund innovations in medical education and clinical training in radiology. The 2017 awards recently were announced by the selection committee comprising twelve radiology and imaging sciences faculty plus a former Adopt-A-Resident grantee.
"We received several excellent proposals," says Anna Holbrook, MD, assistant professor and chair of the selection committee. "The committee was particularly impressed with the selected proposals in that they are innovative, technology-driven projects which are also practical and which will greatly benefit our residents and medical students."
Dr. Balthazar aims to create a new Integrated Imaging Informatics Track (I3T) for the Diagnostic Radiology Residency and Interventional Radiology–Integrated Residency programs. Dr. Bertino will develop a simulation picture archiving and communication system (PACS) for the fourth-year radiology clerkship course in the School of Medicine. Both projects build on work by previous Adopt-A-Resident grantees and both are consonant with the department's strategic plan and commitment to leading through innovation.
Since its inception in 2008, the Adopt a Resident Program has "adopted" fifteen radiology residents and fourteen projects. More than a dozen faculty members have served as mentors, guiding—but not directing—the residents in project design and execution.
The following provides details about the 2017 grantees and their projects.
Integrated Imaging Informatics Track (I3T)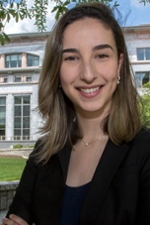 Dr. Balthazar recognizes how radiologists increasingly are expected to take the lead in the management of information systems. "Imaging Informatics provides radiologists with innovative tools to do just that," she says. 
She envisions the I3T track as providing in depth imaging informatics experience to a small group of trainees who will work closely with the Division of Imaging Informatics to become the next generation of Imaging Informatics leaders. "I3T residents will learn skills needed to improve the quality and efficiency of imaging services while supporting clinical, educational, and research efforts through the use of information technology, thus placing the Emory Department of Radiology and Imaging Sciences at the forefront of imaging informatics education."
Under the mentorship of Nabile Safdar, MD, MPH, vice chair for imaging informatics, Dr. Balthazar will act as a liaison between the residency program and the Division of Imaging Informatics. I3T projects will prioritize improving the residency training, while acquiring hands-on experience. She already has some potential I3T projects in mind: improving resident call workflow and creating a resident dashboard application for monitoring practice habits while providing resident feedback. The dashboard would leverage volumetric data applications developed by 2012 Adopt-A-Resident grantee Dr. Thomas Loehfelm.
She additionally hopes to develop a formal imaging informatics curriculum for all Emory radiology residents. "Understanding the fundamentals of imaging informatics is essential for all residents," Dr. Balthazar notes, "not only because it may appear on the American Board of Radiology certification exam, but also because many information technology tools are part of our day-to-day lives and have been the focus of recent national policies that will affect our future."
Personally, Dr. Balthazar says, "I appreciate this unique opportunity to "think outside the box" and propose a career development project while adding value to the residency program, the Radiology Department and beyond. The I3T project will help me achieve my long-term goal of improving quality, safety and efficiency of health care delivery."
She plans to obtain dual board certification in radiology and clinical informatics in preparation for a fulfilling career in academic health care.
Cloud-Based Teaching Database and PACS for Simulated Medical Student Training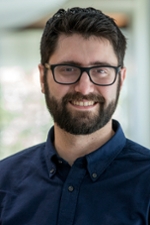 "Simply put," Dr. Bertino explains, "students deserve a clinical radiology experience in medical school that allows them to try their hands at creating reports, experiencing for themselves how a radiologist thinks, and learning clinical medicine "from the other side." Learning to think like a radiologist diversifies the educational experience and will translate into better patient care regardless of the student's chosen career path."
"The idea was a long time in the making," he says. "As a medical student doing a radiology rotation in fourth year, I felt my time in radiology was different from the hands-on learning experiences of surgery and obstetrics. I already knew I wanted to go into radiology but I didn't want similar experiences to discourage prospective radiologists."
Now in residency, Dr. Bertino enjoys having medical students join him in the reading room. "I feel as though I can introduce them to radiology and basic concepts in reading a specific study, and then challenge their thought processes as they attempt to decipher the pathology from the image. Doing so, however, is challenging, given the immense volume of cases we see in a day."
Dr. Bertino envisions medical students working in the reading rooms on their simulated PACS at the same time radiology faculty are actively interpreting patient images in real time so students get a real feel for image-guided medicine. The simulated PACs would have about 120 case files that allow the student to engage in evidence-based clinical decision-making within the radiologists' real work environment: reading and interpreting patients' imaging studies, dictating their findings. This, he says, "would allow students the opportunity to act clinically, feel integrated into the reading room team, and learn the thought process of a radiologist to better prepare them for residency both in and outside of radiology."
This PACS project dovetails nicely with the Clinical Educator Track of the Diagnostic Radiology Residency. That track was the brainchild of 2015 Adopt-A-Resident grantee Dr. Dexter Mendoza. Dr. Bertino's colleagues in the Clinical Educator Track are eager to assemble "interesting, textbook cases of important "must-see" pathology to convert into self-guided teaching files," he says.
He will have the guidance of faculty mentors Brent Little, MD, assistant professor and 2016 Teacher of the Year, and Stefan Tigges, MD, professor and director of the Radiology Clerkship.
Dr. Bertino also aspires to a career in academic health care. "I find myself wanting to help medical students find their own passions as I have, in a way that encourages their own original thought and with a true-as-possible experience to help guide clinical decisions."