Getting to Know You: Karen Cates
April 14, 2017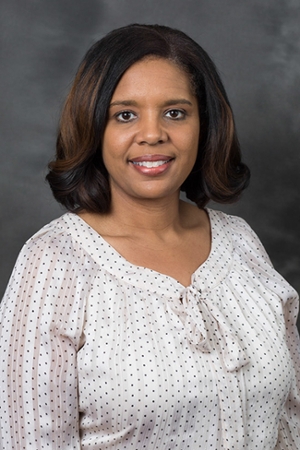 Spend time with the imaging technologists at Emory St. Joseph's Hospital, and someone's bound to say, "This probably is a moved my cheese moment." When they do, Karen Cates is delighted.
As director of imaging services for the Department of Radiology at Emory St. Joseph's Hospital, Karen is charged with leading change. "The climate is ripe at St. Joseph's for reinventing processes and transforming how we care for patients," she says.
To help jumpstart the change process, Karen gave each department copies of Dr. Spencer Johnson's 1998 blockbuster, Who Moved My Cheese? She wanted the team to see and embrace change differently.
 "One of the things I really liked was people took the book and saw applications for both work and relationships at home and in the community," she explains. "It's given us a foundation for conversation about how we do what we do and how we might do it differently. "This is probably a moved my cheese moment," means an opportunity for growth."
Opportunity for growth is what brought Karen to Emory after 22 years with another health system. She started as a radiographer and then got into ultrasound and vascular ultrasound. She spent the last fourteen years as radiology manager. After earning her MHA/MBA from Georgia State University in 2014, Karen felt ready to advance in leadership and put her degree skills to work. 
"I really enjoy being able to work with staff to create an environment that's inspiring and that cultivates creativity in the way we reinvent processes to benefit patients," she says of her work. An inspiring work environment also includes new imaging equipment. "We're fortunate to be able to replace equipment at end-of-life. It's a big win for the team because new imaging technology means greater precision, reduced effort, and improved workflow."
When asked about what makes working at Emory St. Joseph's Hospital extra special for her, she doesn't hesitate. "This may seem small or insignificant to others, but I really enjoy the morning prayer said over the PA and how the majority of meetings start with a spiritual reflection. I find that refreshing. I also appreciate the huge sense of teamwork and support here, from the leadership and administration on down. Emory St. Joseph's Hospital consistently emulates the We Are all in this Together framework."
As much as she loves her work, she also loves spending time with family and friends. Her son plays high school basketball and Karen rarely misses a game. "I enjoy watching him play."
She also enjoys attending art events and is an active scrapbooker. She loves to bake, "But I try to hold off until the holidays."
You might say Karen's choice of profession was almost accidental. "I was in an automobile accident as a child," she confides. "I was a patient at Emory. That's where I caught the interest in going into the medical field and particularly radiology. The staff members were so kind, gentle and compassionate. At that time, they were able to show me my x-rays and I was excited to see inside my body, see the bones in my leg. I do credit that experience with me going into radiology and rising to radiology leadership."
She pauses. "And now Emory's my employer so I feel I've come full circle and hopefully can give back what Emory gave me many years ago. I never even thought about it until these questions; it was one of those aha moments."
She's found her cheese here.