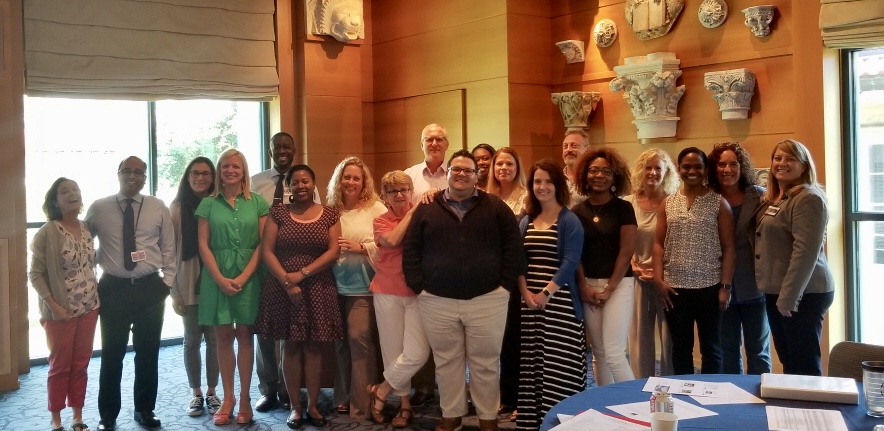 by Tracy Powell
The Radiology Annual Advanced Practice Provider's Annual Retreat was held on August 14, 2019 at the Michael C. Carlos Museum. The retreat facilitators were Associate Chief APP Tracy Powell and Lead APP Stephanie Hawkins. The retreat theme was SOAR: Seizing Opportunities for Advancement in Radiology. Sessions focused on change management, current culture and how to seize opportunities to expand APP practice while aligning with the strategic plan of Emory Radiology. 
The retreat featured great speakers, including Dr. Carolyn Meltzer, Dr. Janice Newsome, Dr. Paula Gomes, and Bonnie Proulx. Attendees participated in a team building exercise and conducted a unique strength, weakness, opportunities, and threat (SWOT) analysis where APP teams prepared vision boards representing their hospital sites. 
The APP retreat attendees concluded the day feeling excited and motivated to continue providing excellent care to the patients at Emory Healthcare.