Radiology Tech Week
Nov. 19, 2019
by Mohsina Yusuf
On November 8, 1895, Wilhelm Röntgen discovered x-rays when he was studying the phenomena behind electric currents passing through low-pressure gas. The world of radiology commemorates his discovery every year. 
This year, Emory Radiology pulled out all the stops with Radiology Week to celebrate our department's role in imaging sciences. From spirit days to lunches to specially design branded material, everyone in the department went above and beyond to show appreciation for each other.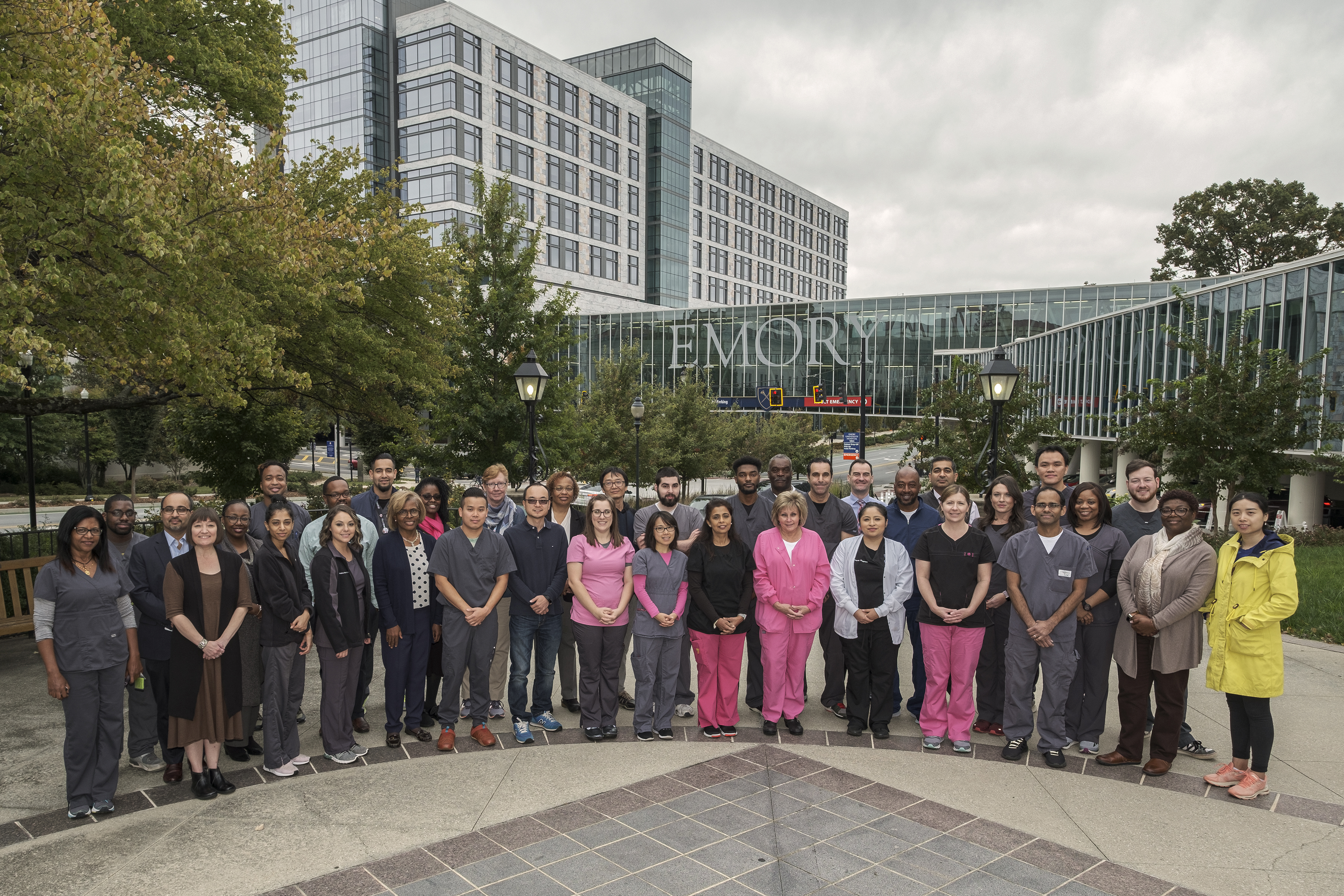 The Communications and Creative Services team worked closely with Imaging Services Manager Koy Wellons to best spotlight our technologists and show appreciation for their hard work. The CCS team designed logos, display banners, and a webpage in honor of the special week. The fun didn't stop there, though. Balloons, buttons, and pins were sent out to each campus so every Emory Radiology team member across Atlanta and surrounding cities could proudly show their spirit.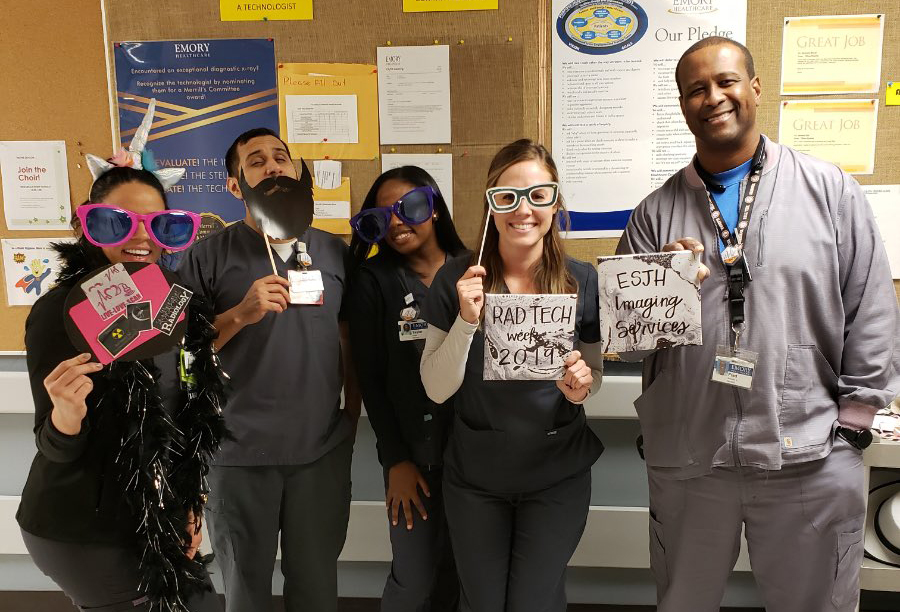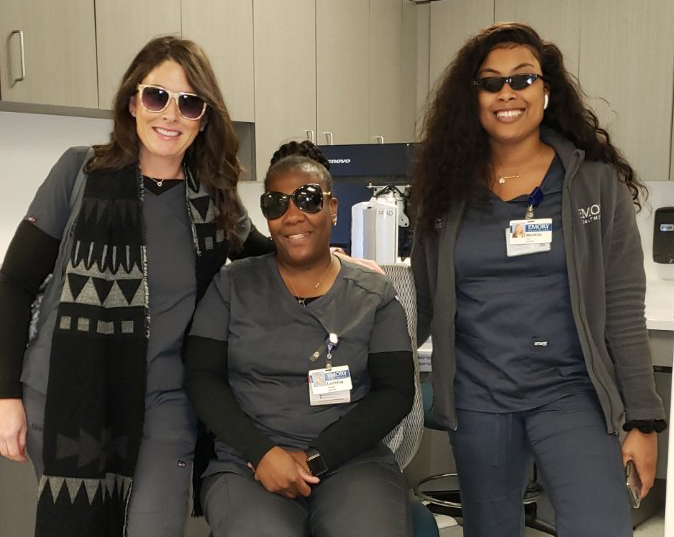 Emory Radiology Week kicked off on Sunday, November 3, with ice cream and pizza. Throughout the week, radiology faculty and staff were treated to salad bars, breakfast, sandwiches, nachos, and other delicious food. 
In addition, the CCS team had a week-long social media campaign on the department's official Twitter and Instagram accounts to feature technologists from each site. Each day of Radiology Week featured two to four technologists from each Emory Radiology site, followed by a quote on their career with Emory.
"All of this hard work [by the CCS team] was really appreciated and very much noted by other departments. I think it was a wonderful example of what a department can do in a short time if they work together," said Koy. "Kudos to our phenomenal communications team for helping us celebrate Radiology Week and spotlighting the department."