By Mohsina Yusuf
From November 24 through November 30, radiologists from around the world met at the 104th Annual Meeting of the Radiological Society of North America (RSNA) in Chicago, Illinois. This year was unlike years prior, as RSNA took place in the midst of a winter storm, causing many presenters to miss the annual meeting.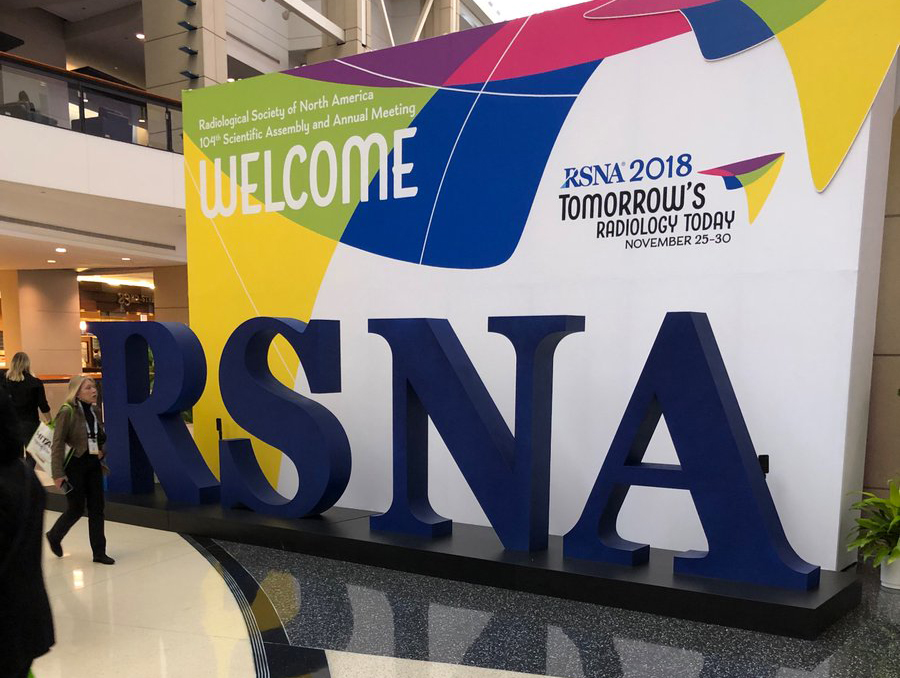 Despite the weather, two members of Emory Radiology's Communications and Creative Services team went out to Chicago to provide social media presence through our department's Twitter account (@EmoryRadiology) using a personalized #EmoryRSNA18 hashtag. The tweets averaged 414 likes, 47 retweets with a 131 thousand retweet reach, and 176 mentions with a 94.9 thousand mention reach. Mention reach means 94.9 thousand Twitter users potentially saw @EmoryRadiology Twitter handle mentioned in a tweet by someone they follow. Similarly, retweet reach reflects the potential number of people who saw a retweeted @EmoryRadiology post by someone they follow. 
To see all the tweets regarding Emory Radiology's presence at RSNA, visit: https://tinyurl.com/ycyjet97.
While in Chicago, Dr. Meltzer received the RSNA Outstanding Researcher Award, which is awarded to outstanding leaders in clinical and translational neuroradiology who serve as mentors and role models in academic radiology.
Emory Radiology delivered over 50 presentations and more than 20 educations exhibits. One of the presentations included Dr. Carolyn Meltzer and Dr. Derek West sharing their expertise during a 90-minute educational course on diversity and inclusion.
While in Chicago, Emory Radiology also hosted the annual Emory Radiology Alumni reception at the Ritz-Carlton for an opportunity for current faculty and residents to catch up, meet, and network with former colleagues and students.
RSNA is held each year during the last week of November, just after Thanksgiving. For more information, please visit: https://www.rsna.org.