Farewell and Awards for Fellows and Residents
Aug. 4, 2014

This summer, we bid farewell to graduating Fellows and Residents at the annual end of the year celebration. At the event awards were given to faculty, fellows and residents for their dedication to the Department of Radiology and Imaging Sciences. We wish them the best in their future endeavors.
---
Teacher and Fellow of the Year
Each year the residents vote to select a Teacher of the Year and Fellow of the Year. This year's recipients are honored for their knowledge and willingness to take the extra time to work with the residents around the clock.
Deborah Baumgarten, MD
Teacher of the Year

Jack A. Fountain, MD
Teacher of the Year

Seth Means, MD
Fellow of the Year

RSNA Resident/Fellow Research Award
The purpose of the RSNA Research and Education Foundation Roentgen Resident/Fellow Research Award is to recognize and encourage outstanding residents and fellows in radiologic research. These individuals are chosen based on their education and involvement in various research activities.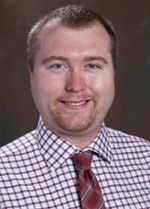 Andrew Nicholson, MD
4th Year Resident


Patrick Mullen Memorial Award
The Patrick Mullen Award is selected by secret ballot from the third and fourth year residents. This is an award to honor former resident Patrick Mullen, who, after a life-changing accident, overcame several obstacles to return to medicine as a radiologist.
Peter Harri, MD
4th Year Resident

Aalok Turakhia, MD
4th Year Resident