Shining a Light on the Finance Team
July 23, 2019
by Mohsina Yusuf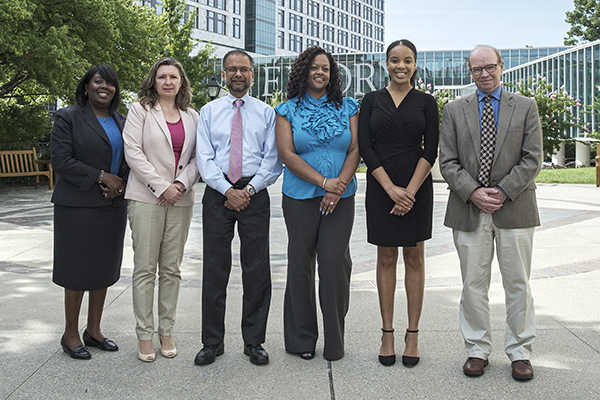 From left to right: Kathy Vaughn, Ana Maria Moldoveanu, Amit Patel, Ashley Jones, Ashley Walker, Dan MacFarlane
The Department of Radiology and Imaging Sciences at Emory is fortunate to have a team of six highly talented individuals on our finance team which consists of two teams: Emory University (EU) and The Emory Clinic (TEC). 
The Emory Clinic Finance Team consists of Dan MacFarlane and Amit Patel, who provide whatever financial information the doctors need. They report to the central office of some of the accounting functions. They're the go-to between clinic management and department management. The Emory Clinic has goals for Emory Radiology, and the TEC finance team reports on that to clinic management and sets the budget for the clinic. 
There's a monthly fiscal cycle and an annual fiscal cycle the team manages. The fiscal year ends on August 31. On the clinic side, TEC is busier in September than in August because they're figuring out what adjustments need to be made. 
The EU team, which consists of Ashley Jones, Ashley Walker, Ana Maria Moldoveanu, and Kathy Vaughn, is busier in August to get everything before the fiscal year ends.  On the university side, it's more transactional and operational. They do all the reimbursements for the entire department (faculty and staff) and handle all non-patient-related purchases made with university and healthcare funds.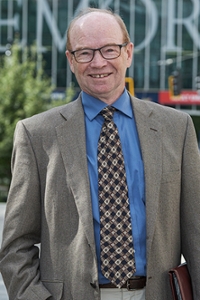 Dan MacFarlane, Emory Radiology's director of decision support, leads the finance team and brings a wealth of financial and institutional expertise gathered over 22 years of service. When he began his Emory career in August 1998 as a financial analyst, the finance team consisted of three people. There were fewer than 40 radiologists—20 still are Emory Radiology faculty members—and  neither Emory John's Creek Hospital nor Emory Saint Joseph's Hospital were part of Emory. 
When he first started, he helped his colleague Vivian Smith with the clinic side of finance and did whatever she needed. Today, he's responsible on the financial part for the clinical side. His primary tasks include preparing the TEC annual budget, monitoring and reporting variances to department management, monitoring clinical productivity, and keeping management updated. His other responsibilities include preparing pro formas for proposed projects, tracking impact of significant changes, and responding to state and national surveys.