Tim Peterson, Jr. Celebrates 45 Years at Emory
July 23, 2019
by Mohsina Yusuf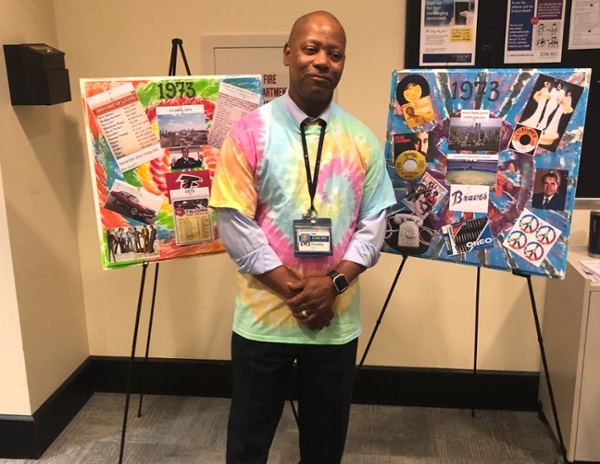 The Department of Radiology and Imaging Sciences is fortunate enough to have faculty and staff from all walks of life. A number of our radiology members have been here for more than 20 years, but for Tim Peterson, Jr., it's been more than 20. He recently celebrated his 45th anniversary at Emory.
Tim is an Atlanta native born on June 18. He first started his journey at Emory in a position with Dietary Services in June of 1973 when he was 18 years old. He then worked as a physical therapy aid before moving on as a unit clerk for neurosurgery, then unit manager for oncology units. 
In 2008, he took his present position at Emory Radiology's front desk at the Winship Cancer Institute. 
To celebrate his 45 years with Emory, his colleagues threw a celebration to honor his service excellence on June 12.